Hubby built this arbor for me for V-day. It is not done yet. We still need to level the soil around it and put flagstones down. I have the table and chairs as well as the chandelier for it.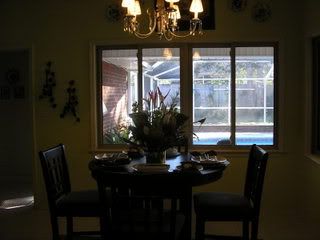 It was too cold to eat out so we decided to have our V-day dinner inside.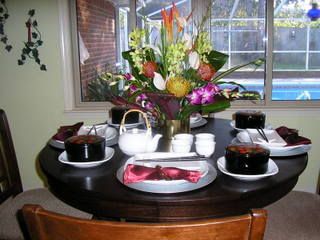 A close up of the lovely flowers hubby ordered from Hawaii. The table was set for a Japanese dinner. We had miso soup, hearts of romaine salad, shrimp tempura, chicken katsu and sushi.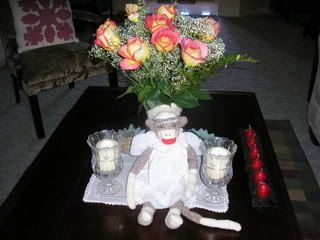 The sock monkey I made for my son's girlfriend. She came and had dinner with us.
I did not make dessert because we were suppose to go out and get ice cream after dinner. It was freezing outside so the kids bailed out on me.