The Other Side of New Orleans
On your next vacation, try going to New Orleans. The city will thank you for visiting. They need tourists to rebuild what hurricane Katrina destroyed. It's like going on vacation and donating to a charity in one fell swoop.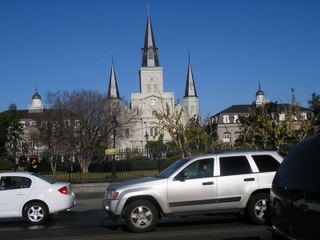 St. Louis Cathedral in French Quarter.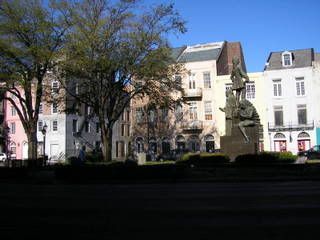 Robert Bienville's statue at French Market. He was the founder of NOLA.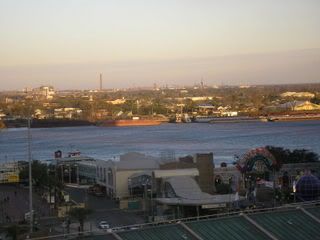 The mighty Mississippi River.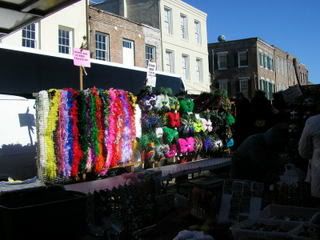 Mardi Gras masks and boas at the French market.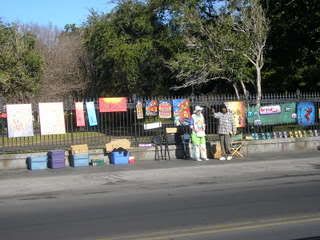 Art vendors at Jackson's Square.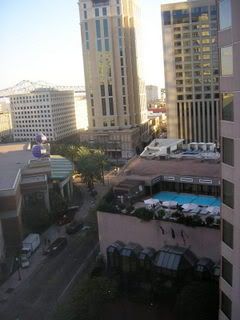 City view from our hotel room's window.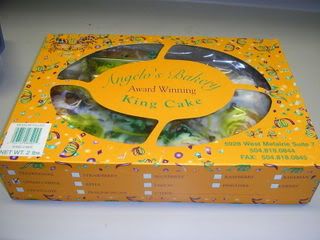 Tasty King Cake. A must have for Mardi Gras revelers.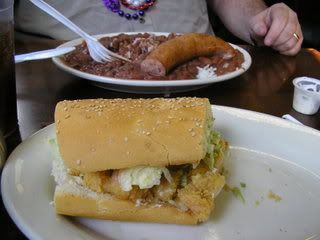 Talking about must haves, try Cajun and Creole cuisine. Pictured are red beans and rice with andouille sausage and shrimp poboy. Also have some gumbo, jambalaya, beignet, pralines and cafe au lait.
Hope you will visit NOLA soon! And when you do, y'all come back, you hear?