Laissez Les Bon Temps Rouler!
Let the good times roll!
One of the perks of living on the Gulf Coast is being a part of the "world's biggest street party" in New Orleans, the annual Mardi Gras.
New Orleans is an experience like no other. This French city in the USA is exuberant all year long but indulgent and flamboyant during the Mardi Gras.
Despite the recent devastation this city endured because of hurricane Katrina, its soul and spirit is intact, well, and alive.
Floats galore, bacchanalia, spontaneous street singing/dancing, and general merry making are party du jour.
As evidenced by the pictures below, New Orleans is the place to be in February!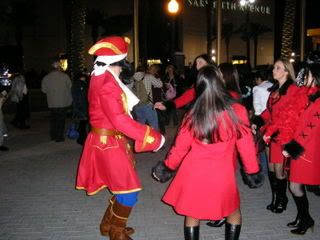 Captain Morgan and his wenches at the Harrah's street dance party.
Iron man partying it like a superhero.
Pirate float andthe bounty hunters on and off the ship.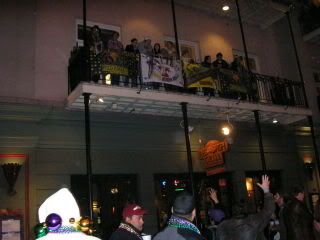 Balcony throwers at the French Quarter.
I spied Betelguese in his party fineries.
More pics to come...