A painting by Karl Briulloff titled The Last Day of Pompeii at the Pompeii Exhibit at the Gulf Coast Explorium in Mobile, Alabama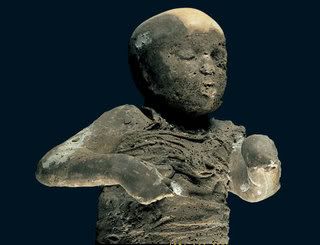 A cast of a child burnt to cinder from the explosion of Mt. Vesuvius at the Pompeii Exhibit.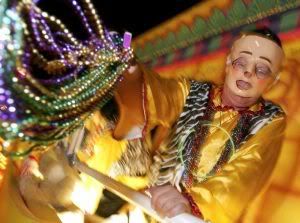 "Throw me some beads, Mister!" A float krewe at the Mobile Mardi Gras parade.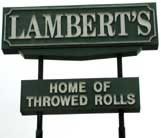 Lambert's Cafe, billed as Hillbilly restaurant, located in Foley, Alabama .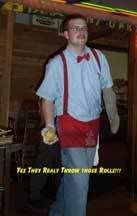 A roll thrower at Lambert's. Lambert's is famous for its throwed rolls (your rolls are thrown at you and you have to catch them!) and pass arounds (side dishes from pots passed by roving waiters).