The house deal seems to be going too slow. Our new closing date is April 14th. The appraiser is yet to come because the seller has not replaced the pool liner and cleaned the hot tub as promised. The loan officer suggested that the pool and hot tub be put in working condition before the appraiser's visit to maximize the home's value. Hopefully, the seller will take care of it this week.
My son's band played at the local cafe last Friday. It was their first show. A week before the show, the drummer and the bassist decided to resign. My son and the remaining member found two guys to replace them but they did not have time to get together to practice. They mostly teleconferenced for a couple of days before the show. The night of the show, they were all nervous, one of the guys' instrument was not tuned, the rhythm guitarist had to play drums, one of their amp was reverberating, and some of those in the audience want hardcore music. Poor kids! The first three songs were not so good but they did a decent job toward the end. My son was embarassed but we told him that there will be another time for him to redeem himself as a good musician. He was surprised because the manager of the cafe paid them. They were not expecting to be paid. They were doing it to gain stage experience and learn the intricacies of live shows. He said the manager said that they had enough paying audience in the show that he had the money to pay them. We told him to keep the money and frame it. It's his first earnings as a musician! The cafe manager also invited them to come back for another show so they are practicing with two new members to get ready for their next live performance.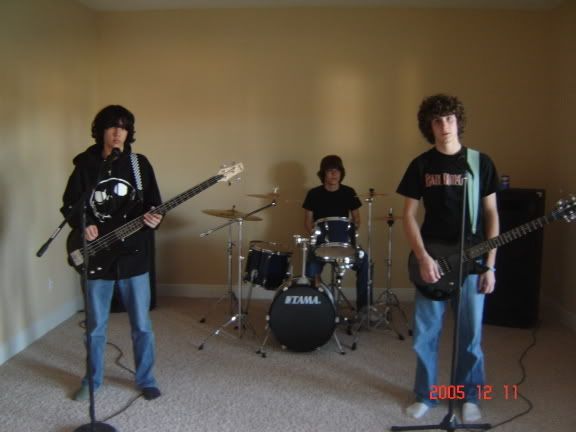 My heart goes to some of our fellow bloggers. Some had been having health/personal problems and others have lost loved ones. I want to respect their privacy so I will not drop names but I want to ask everybody to please say aprayer ( light a candle or do whatever you are comfortable with) to alleviate their pains and sufferings.